OUR FACILITIES
We have always placed foremost importance in modernization and innovation of our facilities. Over the years we have streamlined our plants with the best of breed technology and equipment in order to deliver the highest quality of products to our customers.
We have a dedicated quality assurance team and over 200 employees that work tirelessly around the clock to ensure that we deliver on the product standards that we are renown for Our production facility in Riyadh, Saudi Arabia, is governed under strict industry regulations and strong compliance to quality, health and safety protocols with "ISO 9001" & "ISO 22000" Certified quality control and food safety systems in place.
Our distribution network spans across land, sea & air modes and can reach all major cities in the world. According to your requirements, we can guarantee a swift and efficient delivery.
Date Processing Mechanism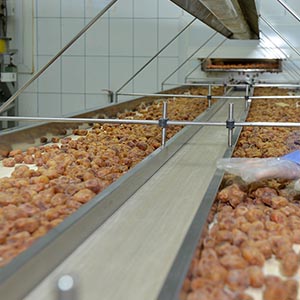 1- Delivery And Cleaning:
After receiving the dates, dust and impurities will be removed using air stream then it will be washed and dried.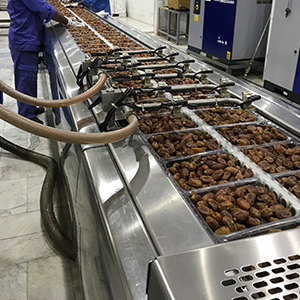 2- Sterilization and treatment:
A stage through which the dates get sanitized to ensure it is bacteria free.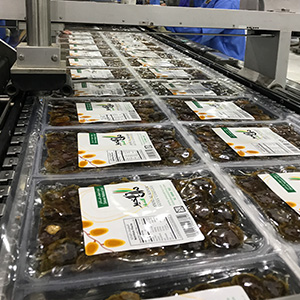 3- Manufacturing and packaging:
Manufacturing the treated and sterilized dates and packing it into containers ranging from 25g, 50g, 500g, 1kg and 2kg.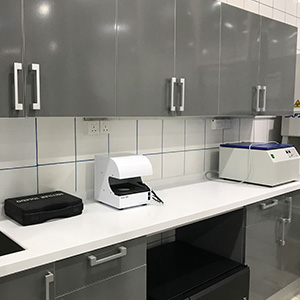 4- Quality control and testing:
Testing that the packed dates are in top shape and quality, to be sent later on to the warehouse.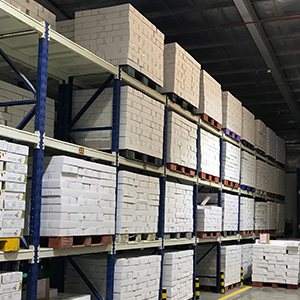 5- Storage:
Dates will be placed in the warehouse at a temperature not exceeding 25 °C so that it will remain in perfect shape and taste.